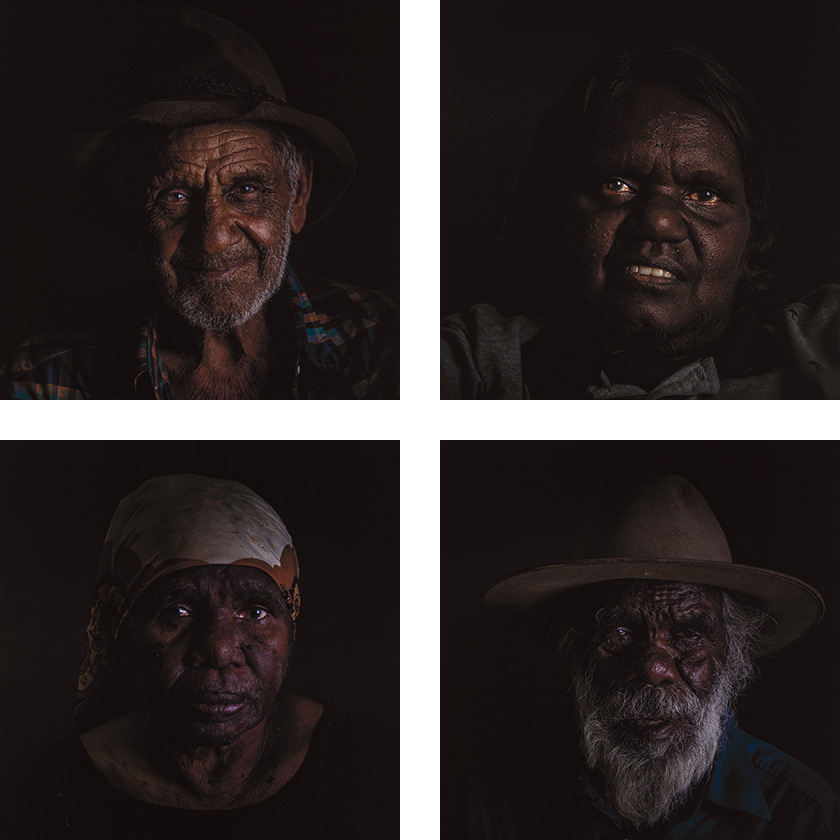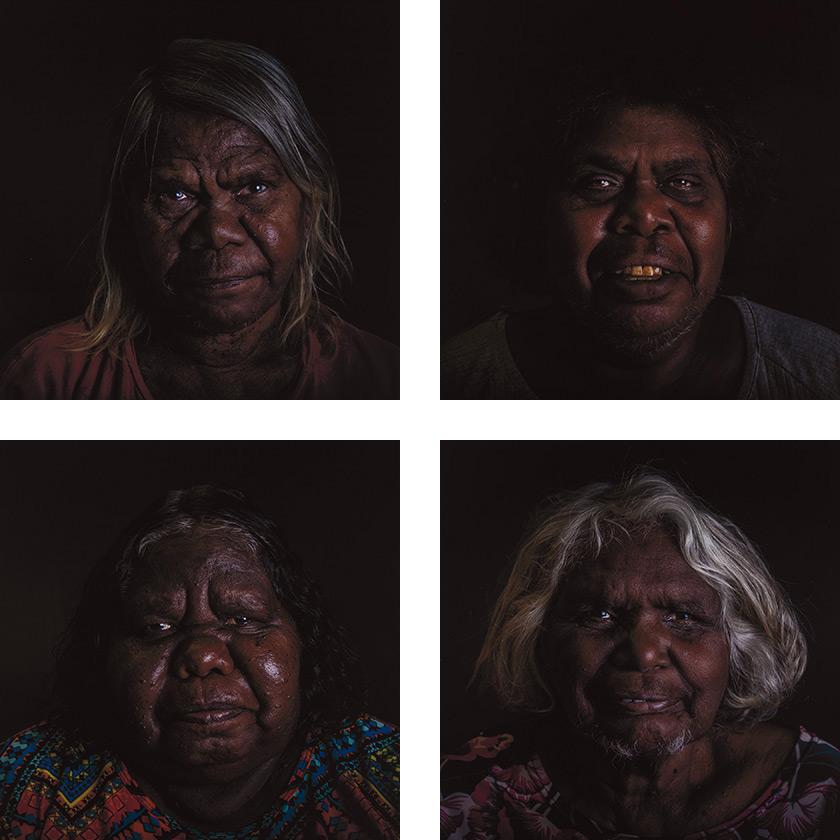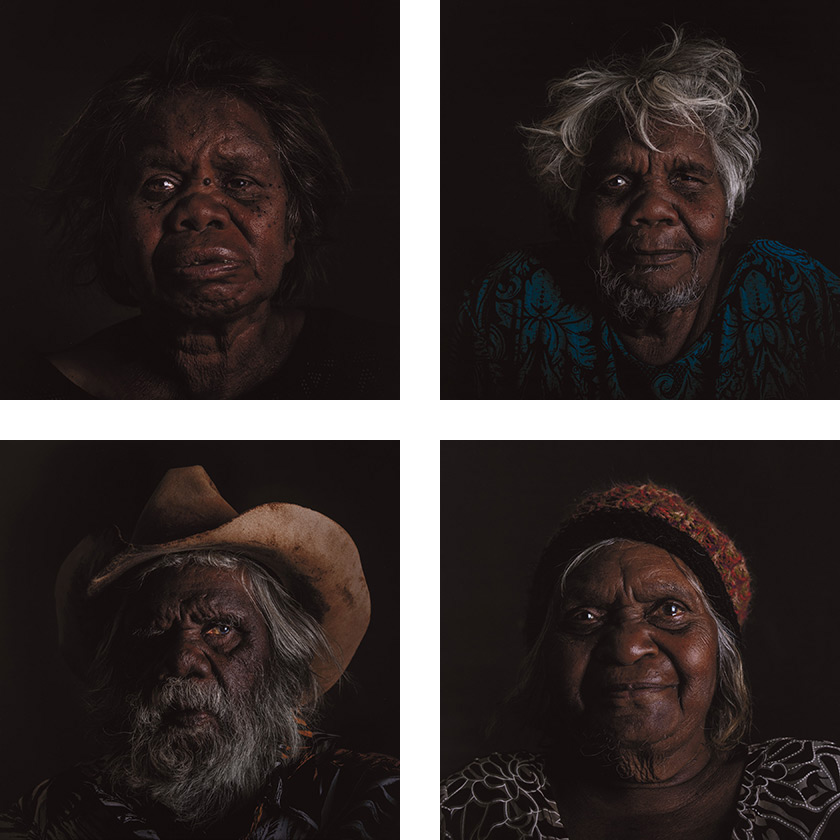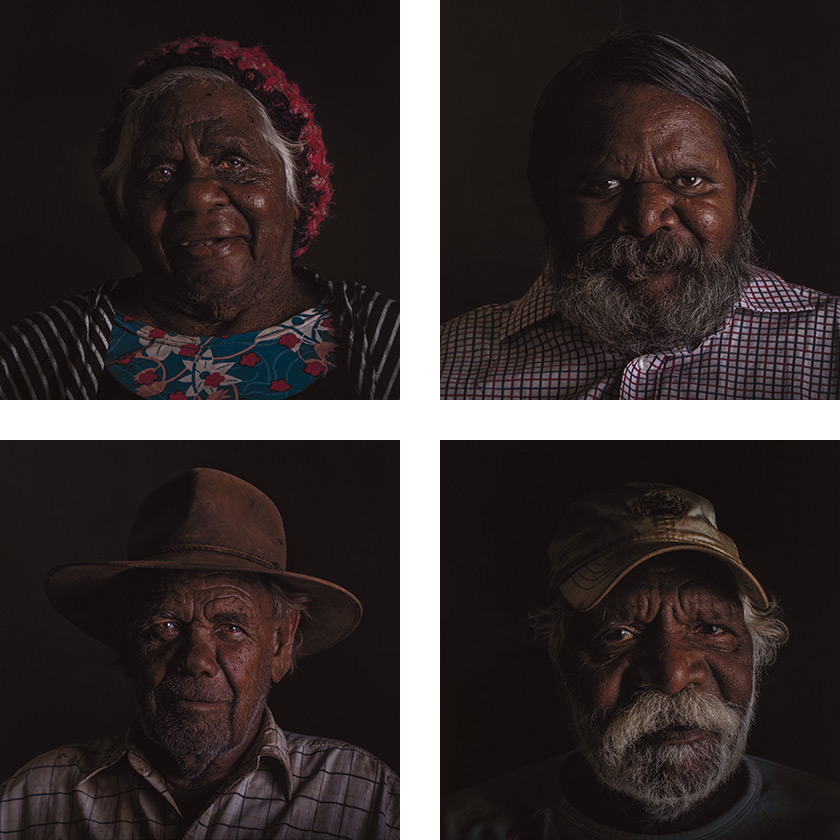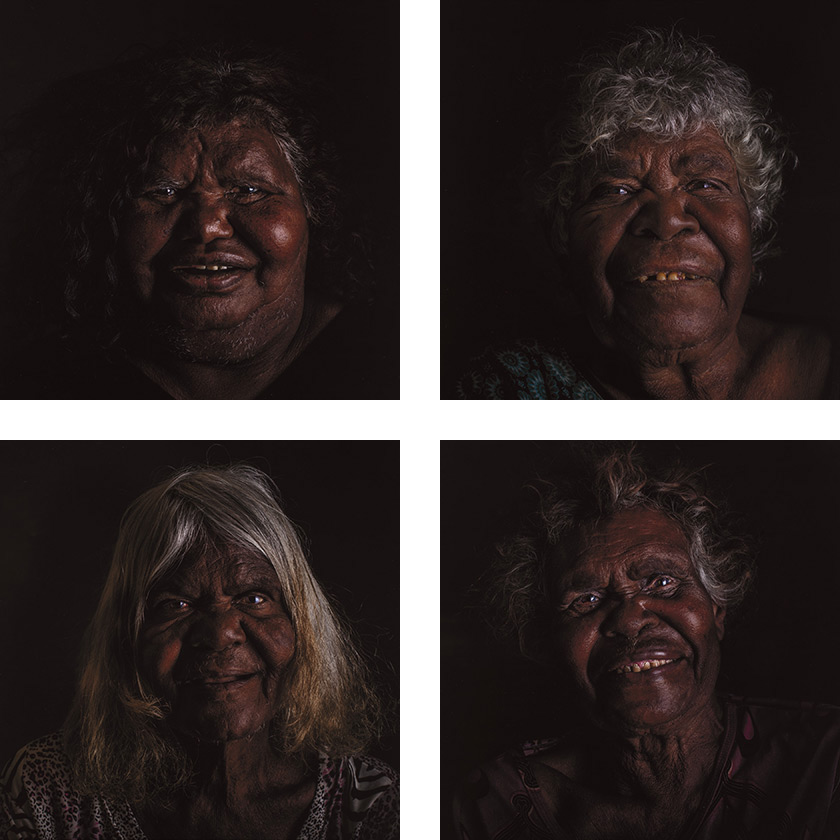 The Gallery thanks you for your donations towards the acquisition of Mayatjara by Robert Fielding, a series of 24 photographs of Elders of the Anangu Pitjantjatjara Yankunytjatjara community.
We would be grateful for any support you may like to provide toward the acquisition of future works.
From the artist
'Stories are eternal. They are held onto, or given away, for a moment only, but they are eternally present in song, dance, language, place, earth and spirit. Our Elders have given us our stories, and we will carry them brightly into the future. Through our art we can share them, celebrate them, live them daily.
When I photograph my Elders, there remains much secretiveness around them. Their eyes have seen much, their stories held in everything they do, everything they create. Their knowledge is part of us, our culture, our country, our future. Their presence is an unmoving reminder of the fact that we have been linked to this landscape since time immemorial. Each of these individuals has their own stories to tell. I have created this portrait series for you to meet some of the most important people of my community, famous artists, storytellers, grandfathers, grandmothers, the matriarchs and patriarchs of our culture.'
Robert Fielding
About the artist
Robert Fielding is a contemporary artist of Pakistani, Afghan, Western Arrente and Yankunytjatjara descent, who lives in Mimili Community in the remote Anangu Pitjantjatjara Yankunytjatjara (APY) Lands.
The subjects
Elders of the Anangu Pitjantjatjara Yankunytjatjara community – Sammy Dodd, Linda Puna, Kathy Maringka, Taylor Cooper, Matjangka Nyukana Norris, Ingrid Treacle, Mantuwa Tjungarra George, Imatjala Curley, Rita Rolley, Tuppy Ngintja Goodwin, Margaret Ngilan Dodd, Litja Brown, Betty Kuntiwa Pumani, Puna Yanima, Alec Baker, Maringka Burton, Betty Muffler, Tiger Yaltangki, Hughie Cullinan, Stanley Douglas, Yaritji Tjingila Young, Illuwanti Ken, Nyurpaya Kaika Burton OAM, and Mary Katatjuku Pan.
Donors
Alcaston Gallery
Alexander An
Dominique Armstrong
Anna-Rosa Baker
Richard J Bennett
Richard Blavins
Sarah Brasch
Francis Breen
Rollo Brett
Debbie Cameron
Di Chalmers and Margaret Pender
Philip Constable
Adam Cooper
Juliet Copley
Elizabeth Cowan
Margaret Daly
Bev East
Bruce Flood
Val Forbes
Helen Gee
Ross Gough
Dr Elizabeth Grant AM
Holly Granville-Edge
Penelope Harvey
Claudia Hyles OAM
Gary James
Professor Anne Kelso AO
Gill and John Kempton
Gerry and Ted Kruger
Naomi Landau
Elizabeth H Loftus
Nita Lorimer
Liz and Mike Lynch
Kim Malcolm
Alistair McLean
Chris Miller
Kate Morrison
Professor Ingrid Moses AO and Dr John A Moses
The Hon Justice Debra Mullins AO
Kathy Olsen
Dr Walter Ong and Graeme Marshall
David Riggs
Susan Robertson
John Robertson
Jane Rosenberg
Linda Rossiter
Eileen Sadler
Anna Sande
Kate Sandles
Gregory Searle
Marian Simpson
Heather Sullivan
Nyk Sykes
Professor Ken Taylor AM and Maggie Taylor
Maryanne Voyazis
Wendy Webb
John Werrett
Murrelia Wheatley
Sally White OAM
Anne Zahalka
Anonymous (18)