2022 Annual Appeal
Supporting contemporary photography
'Stories are eternal'
Mayatjara by Robert Fielding, a series of 24 photographs of Elders of the Anangu Pitjantjatjara Yankunytjatjara community.
This year, the National Portrait Gallery invites you to contribute to the best of contemporary photographic portraiture. We are committed to the acquisition of works such as this compelling group of significant portraits by photographer Robert Fielding. The series captures Anangu Pitjantjatjara Yankunytjatjara (APY) Traditional Owners and custodians, respected and significant leaders, advocates and artists within the communities of the APY Lands.
Their representation in the national portrait collection contributes to the Gallery's aim of establishing itself as a space for promoting understanding and appreciation of Aboriginal and Torres Strait Islander peoples, histories and ongoing cultures and their centrality to our shared national culture and identity. Your tax-deductible donation to our fund for contemporary Australian photography will ensure the preservation of these works for future generations.
We are delighted to have the opportunity to bring these works into the collection, and we look forward to presenting the entire series of 24 beautifully realised photographic portraits.
Karen Quinlan AM, Director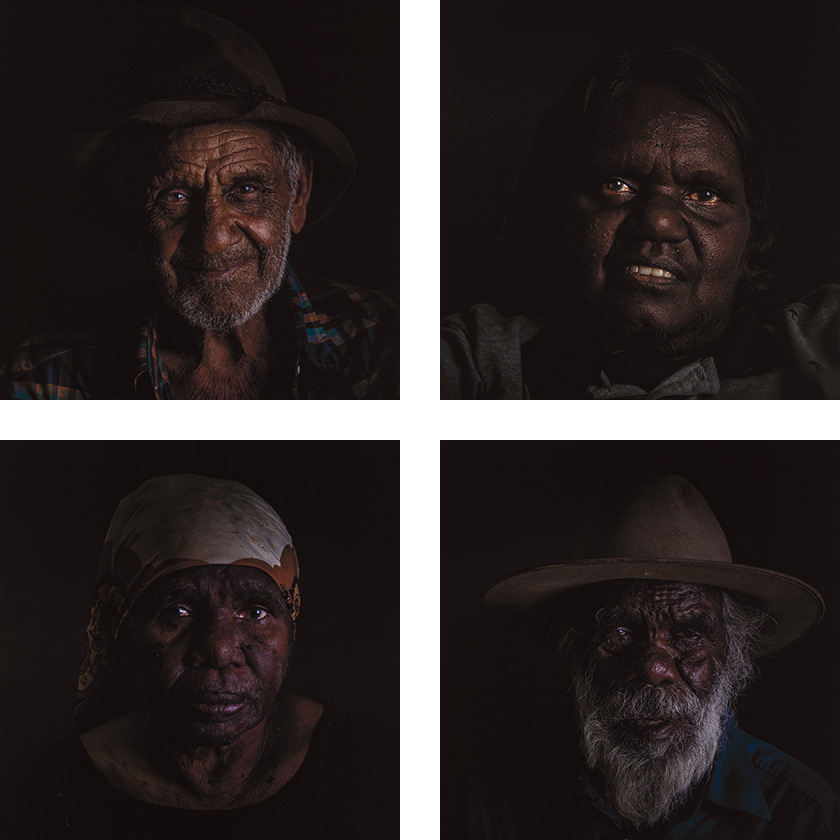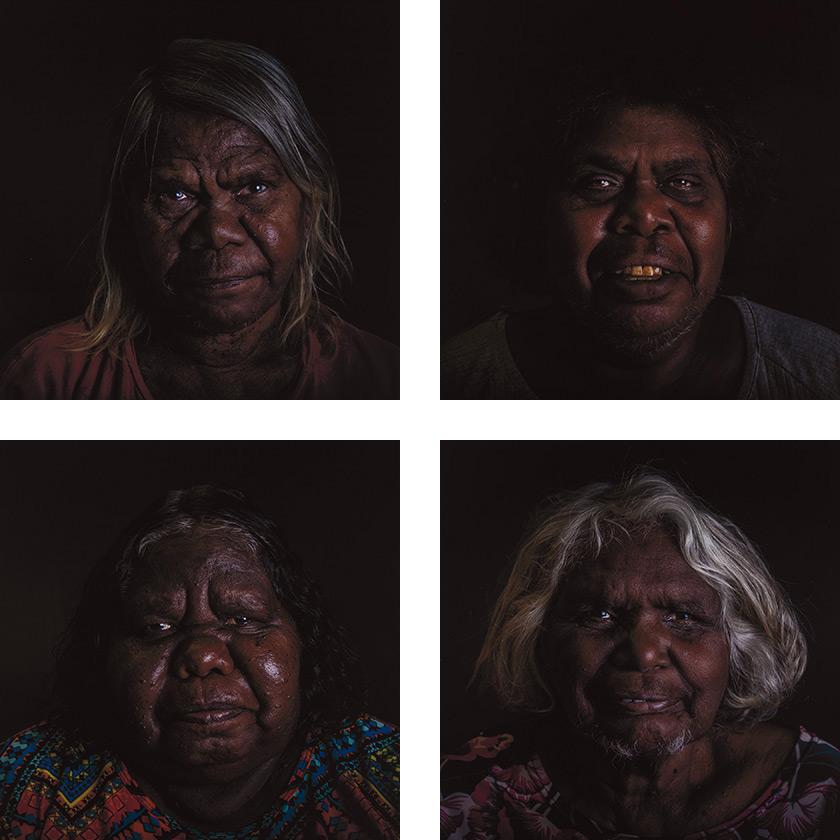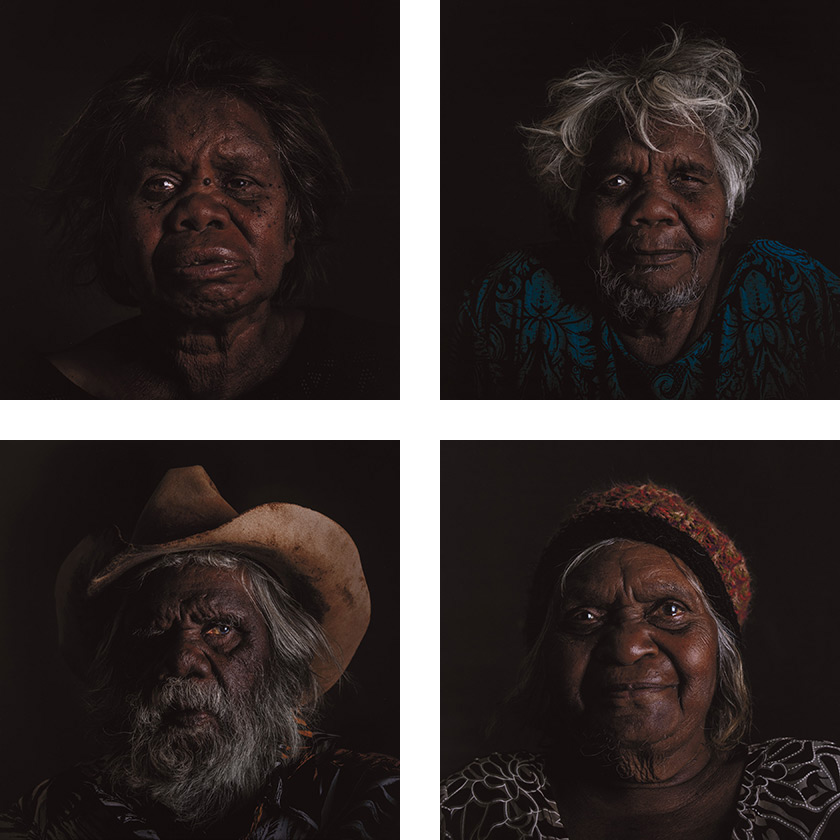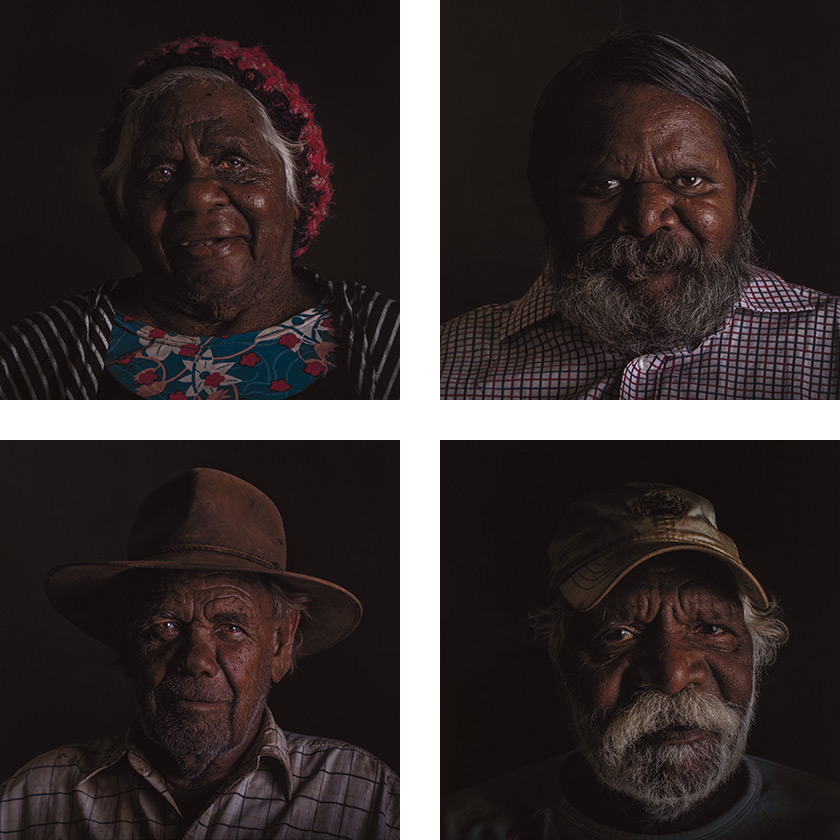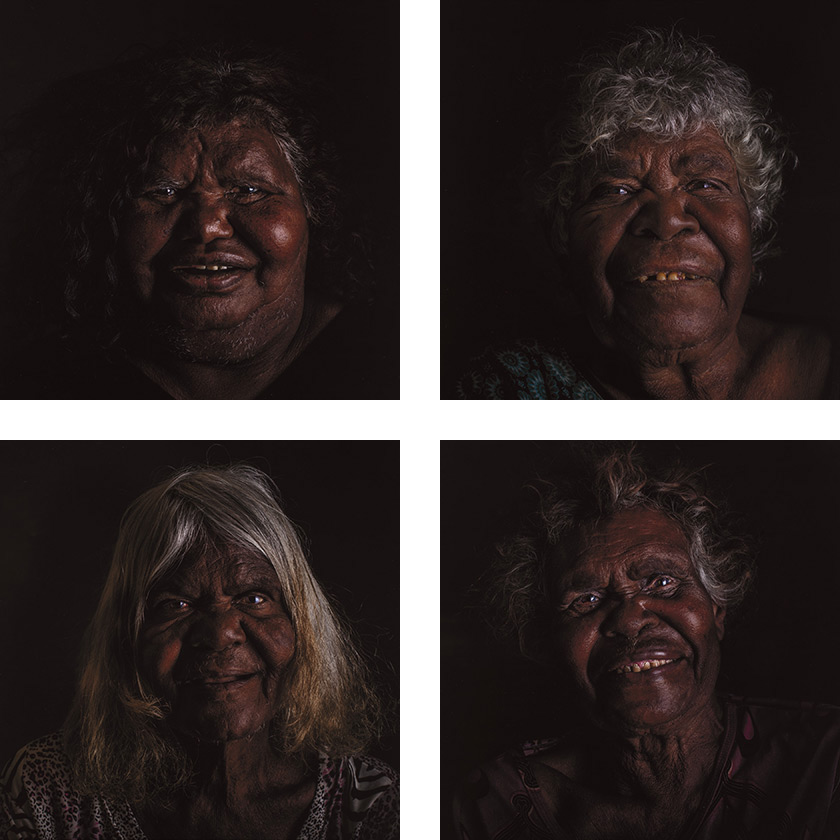 From the artist
'Stories are eternal. They are held onto, or given away, for a moment only, but they are eternally present in song, dance, language, place, earth and spirit. Our Elders have given us our stories, and we will carry them brightly into the future. Through our art we can share them, celebrate them, live them daily.
When I photograph my Elders, there remains much secretiveness around them. Their eyes have seen much, their stories held in everything they do, everything they create. Their knowledge is part of us, our culture, our country, our future. Their presence is an unmoving reminder of the fact that we have been linked to this landscape since time immemorial. Each of these individuals has their own stories to tell. I have created this portrait series for you to meet some of the most important people of my community, famous artists, storytellers, grandfathers, grandmothers, the matriarchs and patriarchs of our culture.'
Robert Fielding
About the artist
Robert Fielding is a contemporary artist of Pakistani, Afghan, Western Arrente and Yankunytjatjara descent, who lives in Mimili Community in the remote Anangu Pitjantjatjara Yankunytjatjara (APY) Lands. Read more ↓
As a finalist in the Macquarie Group Foundation First Nations Emerging Curator Award in 2017 his skills across curating, writing and exhibition installation were recognised.
He has been a finalist multiple times in prizes including the National Works on Paper Prize, the National Aboriginal & Torres Strait Islander Art Award (NATSIAA), the Bowness Photography Prize, and the Desart Photography Prize. He has won the NATSIAA Telstra Work on Paper Award twice (in 2015 and 2017); he won the Desart Photography Prize in 2015 and the Banyule Award for Work on Paper in 2019.
His work continues to be shown in exhibitions across Australia and internationally, most recently in Ceremony: National Indigenous Art Triennial at the National Gallery of Australia (2022), the Tarnanthi tour of KulataTjuta (Many Spears) at the Musée des Beaux-Arts de Rennes, France, in 2020, and in the exhibition (un)learning Australia at Seoul Museum of Art. Fielding's works are represented in a number of major public collections, such as those of the National Gallery of Australia, the National Gallery of Victoria, the Art Gallery of South Australia, the Art Gallery of New South Wales, Parliament House and Artbank.
The subjects
Elders of the Anangu Pitjantjatjara Yankunytjatjara community – Sammy Dodd, Linda Puna, Kathy Maringka, Taylor Cooper, Matjangka Nyukana Norris, Ingrid Treacle, Mantuwa Tjungarra George, Imatjala Curley, Rita Rolley, Tuppy Ngintja Goodwin, Margaret Ngilan Dodd, Litja Brown, Betty Kuntiwa Pumani, Puna Yanima, Alec Baker, Maringka Burton, Betty Muffler, Tiger Yaltangki, Hughie Cullinan, Stanley Douglas, Yaritji Tjingila Young, Illuwanti Ken, Nyurpaya Kaika Burton OAM, and Mary Katatjuku Pan.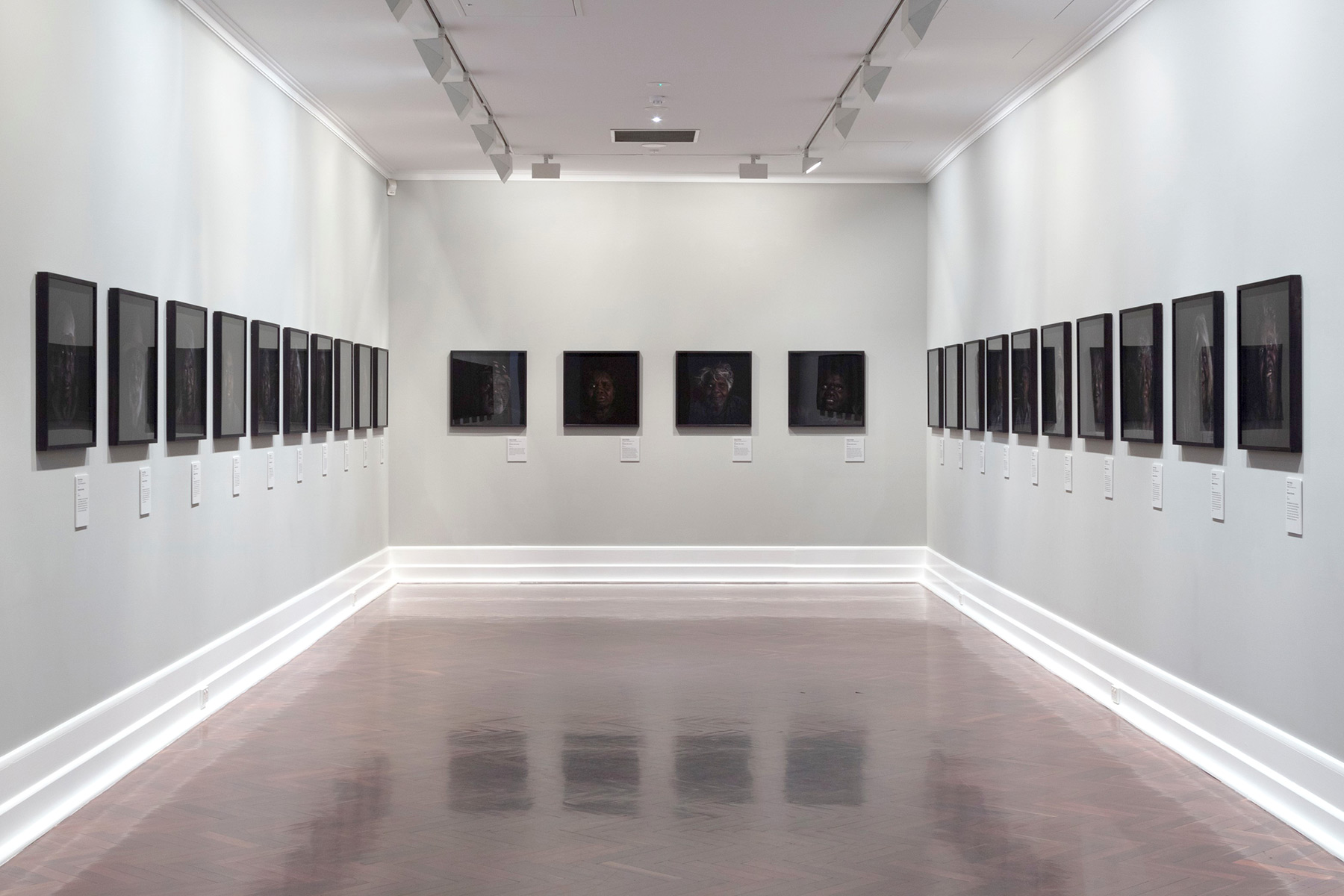 Contact us
If you would like talk further about supporting the 2022 Annual Appeal, please contact:
Jenny Kich
Foundation Manager
T: 02 6102 7026

Tazmin Kip
Membership Coordinator
T: 02 6102 7022

See portraits previously acquired through the Annual Appeals.